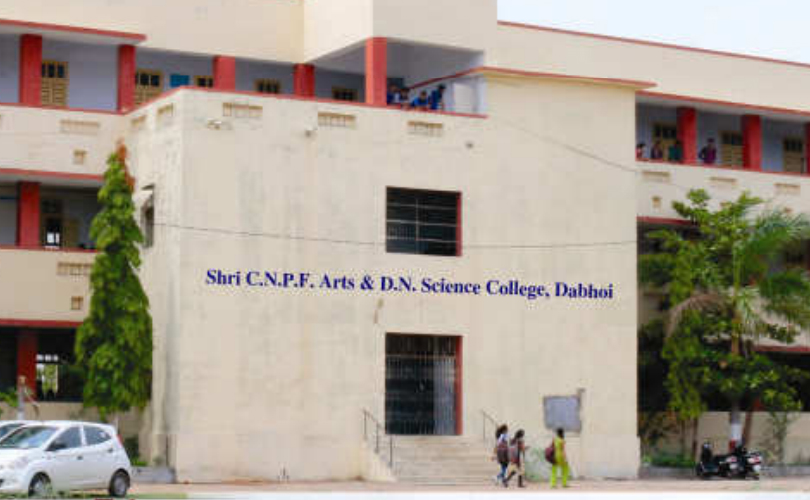 Our institution, established in 1958, run by Vadodara Jilla Kelavani Mandal, Dabhoi and affiliated to Shri Govind Guru University, Godhra earlier with Gujarat University, Ahmedabad is only bi-faculty college in the rural area of Central Gujarat. This institution has been situated at Dabhoi taluka of Vadodara District, Gujarat. Due to the guidance of sighted Management members, scholar principals and teachers, this college has earned esteemed reputation not only in Vadodara District but also in all over Gujarat. Initially this college was started with one faculty of Arts and later in 1962 Science faculty was introduced.
Here, in Arts faculty the subjects: Gujarati and Economics are offered as principal subject and Sanskrit, History and Psychology is taught as subsidiary subject in UG level. Chemistry is offered as principal subject in science faculty in UG and PG and Botany, Physics, and Mathematics can be opt as subsidiary subjects at Graduation level. Research facility to acquire Ph.D. degree is also available here. 
Along with the teaching, to develop multitalented personality of students, co-curricular and extracurricular activities like cultural, sports, N.S.S., N.C.C. are duly carried out here. Huge sports grounds, affluent library and laboratories, well equipped hostel and disciplined academic atmosphere are the peculiarities of this institution. 
The business personalities, reputed leaders, NRIs and respected citizens have remained the students of this institution. And we are proud of such successful persons.
In the nearer future this institution is going to introduce short term vocational courses and career oriented courses